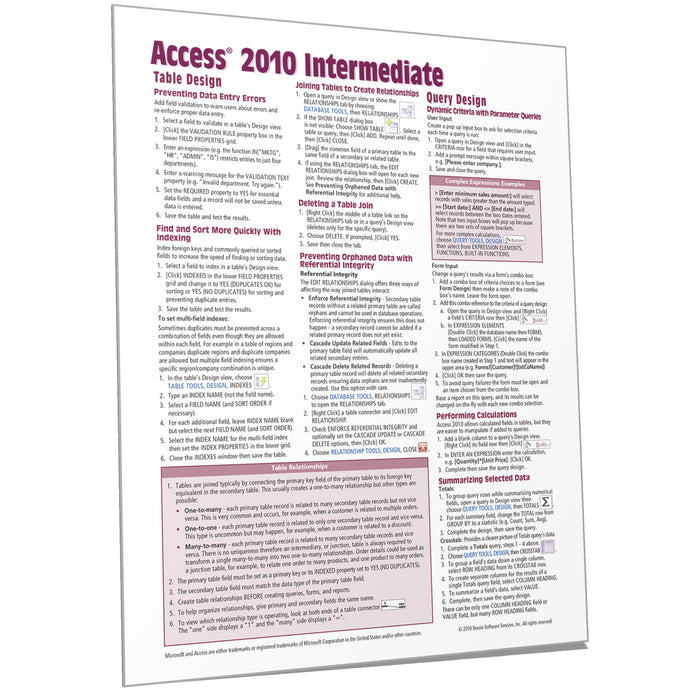 Access 2010 Intermediate Quick Reference
Laminated quick reference guide showing step-by-step instructions and shortcuts for how to use intermediate features of Microsoft Office Access 2010. See topics below.
See also our related guide:
Access 2010 Introduction
.
The following topics are covered: Table Design: Preventing Data Entry Errors, Find and Sort More Quickly With Indexing, Table Relationships, Joining Tables to Create Relationships, Deleting a Table Join, Preventing Orphaned Data with Referential Integrity. Query Design: Dynamic Criteria with Parameter Queries, Complex Expressions Examples, Performing Calculations, Summarizing Selected Data. Form Design: Adding Form Controls, Modifying Form Controls, Sorting Records, Setting Tab Order. Report Design: Summarizing by Group. Printing Options: Page Breaks, Columns, Publish to Word. Merging Data with a Word Document.